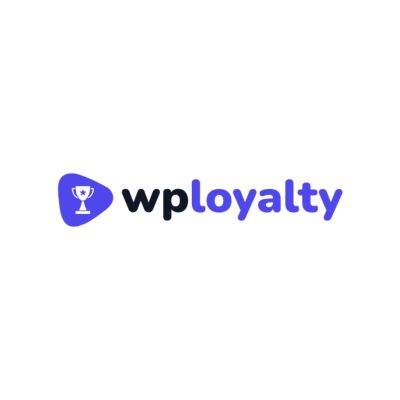 WPLoyalty is a loyalty program solution that allows you to create a WooCommerce Points and Rewards program to build loyalty and increase the life-time value of customers.
Let's explore its features:
User Interface: The WPLoyalty platform features a clean and user-friendly interface, making it relatively easy to navigate. The intuitive design allows users to set up and manage their loyalty programs with minimal hassle.
Customizable Rewards: One of the key selling points of WPLoyalty is its ability to offer customizable rewards. Users can tailor the rewards to suit their brand and customer preferences, which is essential for creating a personalised and engaging loyalty program.
Points and Tier Systems: The inclusion of a points system and tier levels aims to motivate customers by providing a sense of achievement and exclusive benefits. Users can assign points based on various customer actions, allowing for flexibility in defining loyalty metrics.
Multi-Channel Integration: WPLoyalty boasts the capability to integrate across multiple channels, such as websites, mobile apps, and social media platforms. This feature ensures a consistent loyalty program experience for customers across different touchpoints.
Customer Insights and Analytics: The platform offers data and analytics tools to help businesses gain insights into customer behaviours, preferences, and engagement levels. This information can be valuable for refining loyalty programs and making data-driven decisions.
Automated Campaigns: WPLoyalty allows users to set up automated campaigns to send rewards, offers, and reminders to customers. This feature can save time and effort by streamlining communication and nurturing customer loyalty.
Integration with CRM and E-commerce Platforms: The ability to integrate with existing CRM and e-commerce platforms is a notable advantage. It eliminates the need for manual data transfers and ensures seamless synchronization of customer information.
A loyalty programme is a great way to boost your business. Here are several reasons why you should consider running one.
Increased Customer Retention – A loyalty program encourages customers to keep coming back, reducing churn and increasing customer retention rates.
Repeat Purchases – Loyalty programs incentivize customers to make repeat purchases, leading to higher sales and revenue for businesses.
Enhanced Customer Engagement – By offering rewards and exclusive benefits, loyalty programs foster a deeper sense of engagement and connection with customers.
Customer Advocacy – Satisfied and loyal customers are more likely to become brand advocates, promoting your business through word-of-mouth and positive reviews.
Improved Customer Satisfaction – Loyalty programs demonstrate that you value and appreciate your customers, leading to increased satisfaction and loyalty.
Data Collection and Insights – Loyalty programs provide valuable data on customer behaviors, preferences, and purchasing patterns, enabling businesses to make data-driven decisions.
Personalized Marketing Opportunities – With insights from loyalty programs, businesses can create targeted and personalized marketing campaigns, delivering relevant offers and experiences to customers.
Competitive Advantage – A well-executed loyalty program can differentiate your business from competitors, attracting and retaining customers in a crowded marketplace.
Increased Customer Lifetime Value – Loyal customers tend to spend more over their lifetime, contributing to higher customer lifetime value (CLV) and profitability for your business.
Valuable Customer Feedback – Loyalty programs provide a platform for customers to share feedback and opinions, helping businesses improve their products, services, and overall customer experience.